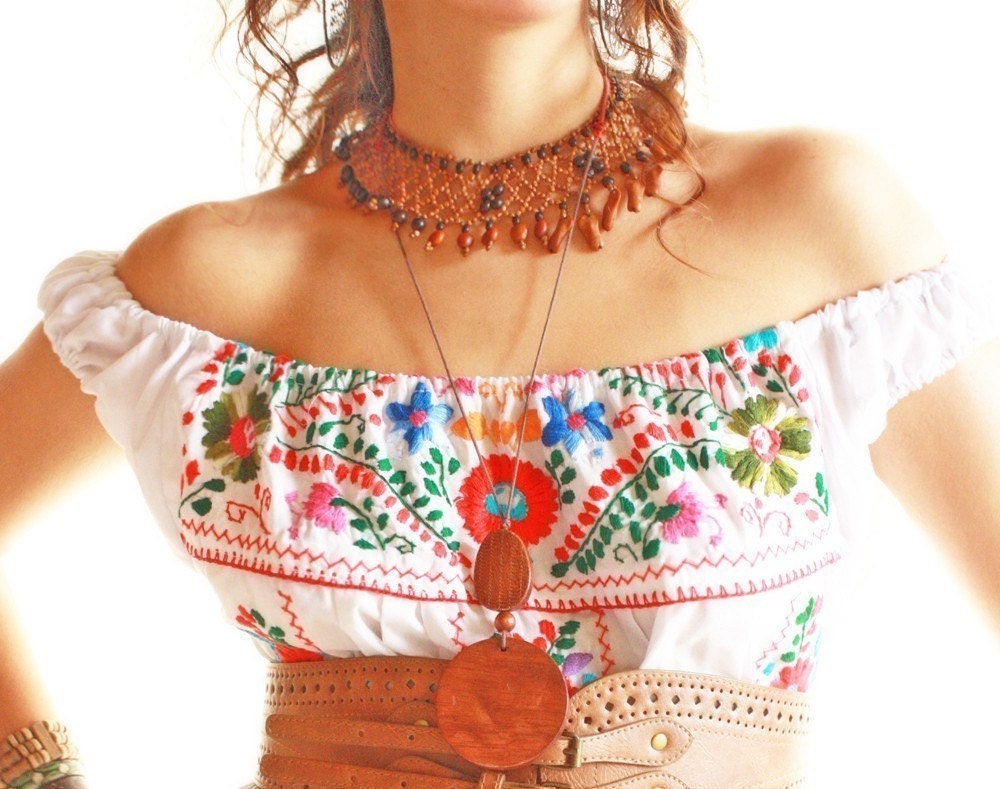 Since I didn't have time to do any shopping in mexico I'm doing it now and pretending I'm still there. Long live the internet.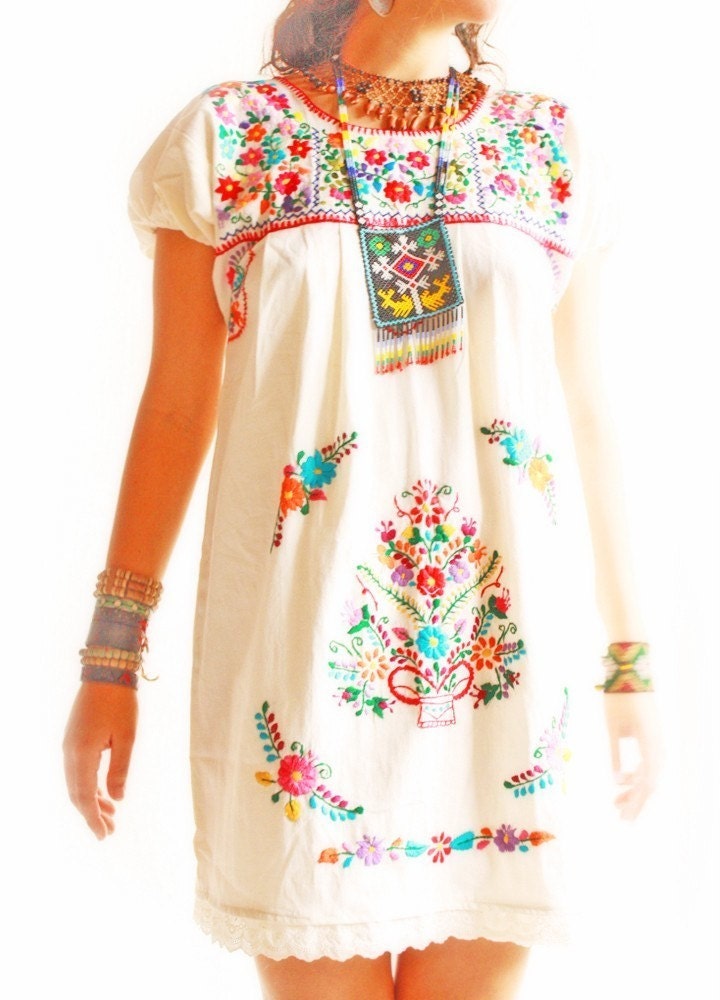 I'm loving these vintage embroidered pieces from
Aida Coronado's etsy shop
. She also has a separate
online store
with over 350 pieces which ate up a good chunk of my morning.
Check out a sampling of the collection after the jump...
These huipil tops are some of my absolute favorites, with their weird square shape and intricate embroidery.
Some sweetly embroidered floral bags
And some intricate beaded jewelry (they put our little friendship bracelets to shame, don't they?)