I have two pairs of sneakers right now. My
munich
and my
chuckies
. I love them both so very much.
But recently I've been thinking maybe it's time for a new pair. A different shape maybe, a different air.
Some options after the jump...
These
retro
styles
from
new balance
:
Or a sleeker more modern
option
:
Then there's the
classic
adidas route:
Including this great
adidas collaboration with oysho
: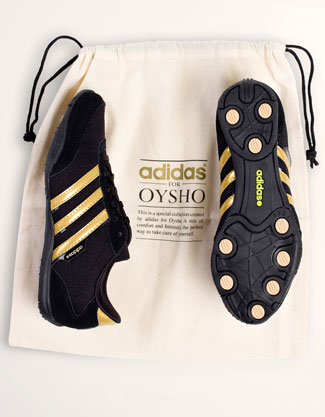 Or if price wasn't a factor at all, there's the
Alexander Wang version of the New Balance
:

Do you wear sneakers? Many pairs? Which ones would you go for? I'm leaning towards the first new balance pair, or the adidas for oysho pair...